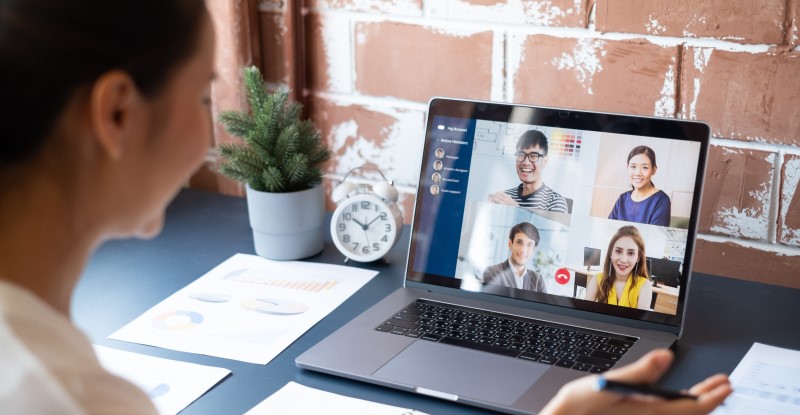 Meet Anmar. He's just accepted a new job – right when the coronavirus crisis started. He can't visit his new offices, can't meet any of his colleagues in person, can't pick up all the equipment he needs. Doesn't sound like a great start, does it?
That's the situation confronting countless businesses across the world. Centralized workplaces are closed, travel is limited, social distancing restrictions are in place. How can HR Managers successfully onboard new hires remotely?
The value of a good HR onboarding process is clear. Companies with the greatest capabilities around employee onboarding and retention achieve 2.5 times more revenue growth than the least capable companies. But how is this affected in a virtual world?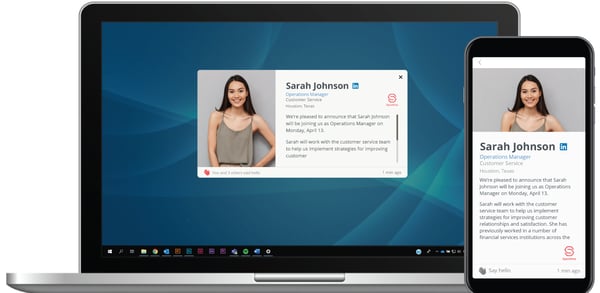 Even without the impact of coronavirus, remote work is on the rise. The number of employees working from home has grown 44% over the last five years. That means the traditional employee onboarding process has gone out the window. HR Managers need a new approach.
Today's online employee onboarding must replicate the benefits of in-person onboarding, but exploit the opportunities of online to deliver a richer, more immersive virtual experience. Follow these virtual onboarding tips to take your new staff from flying start to superstar.
1. Culture
A company's culture is the glue which holds everything together. It binds employees, teams and divisions behind unified goals. Every HR Manager knows the value of a strong organizational culture – and it begins with effective onboarding.
This is the formative period when new hires are building their view of the company they've joined – what does it stand for, how are employees treated and does this differ from what they believed as an applicant? Nearly one in 10 employees have left a company due to a poor onboarding experience.

Culture activities are a great way to get creative, so try these virtual onboarding ideas:
1. Pop-up and say "Hi" – It's exciting to have your new hire here, so show it! Introduce them to all staff through a vibrant pop-up message so everyone can begin to get to know them. Include quirky details to make them memorable. Above all, be enthusiastic – emotions can be harder to convey online, so you'll need to double-down on your language!
2. Break the ice – Getting people interacting is a great way to break the ice in unfamiliar situations. Simple gamification like an employee quiz will get people talking. Try running a trivia quiz about your new hire where teammates learn about their background in a fun, light-hearted way – and the new employee has an opportunity to tell some great stories.
3. Virtually supported – Provide support for your new hire through a virtual buddy in their team (who can help integrate them into the team) and virtual mentor from outside it (who can provide helpful advice and guidance across the company).
4. Moments and milestones – Important achievements, birthdays, work anniversaries and cultural events can all be celebrated virtually – and so should your new employee's first day. Invite colleagues to connect over a cake, coffee and chat over a video call – don't worry, the allure of coffee and cake will quickly overcome any awkwardness!

2. Productivity
The difference between new employees sitting idle or getting involved is onboarding. Your online onboarding programs need to equip, guide and support new employees to become productive as fast as possible.
This benefits everyone – employers accrue value from their new hire faster and employees quickly establish their credentials and prove their worth. It's especially important in avoiding the 'recruitment boomerang', where 25% of new hires leave their company within the first 12 months.
Virtual onboarding requires a little bit more planning to achieve. Use these to get started:
1. Kitted out – Work out the technology requirements for the new employee well in advance (ideally two weeks before they start), including both hardware and software. Consider which equipment of their own they'll use and which will need to be provided. Contactless deliveries can be arranged to get hardware to their location, but ensure these are pre-loaded with the systems and software they need. Why not include a welcome message from the IT team with their contact information as well – hospitable and helpful!
2. It's a plan! – Keeping employees focused is key to getting them productive. Online onboarding programs require even more regime to ensure employees aren't neglected and time isn't wasted. Create an onboarding schedule with planned activities to immerse the employee in their new role. Organize these so there's balance between meeting colleagues, learning systems, reviewing material and checking in with HR or their manager.

Download an Online Onboarding Schedule template: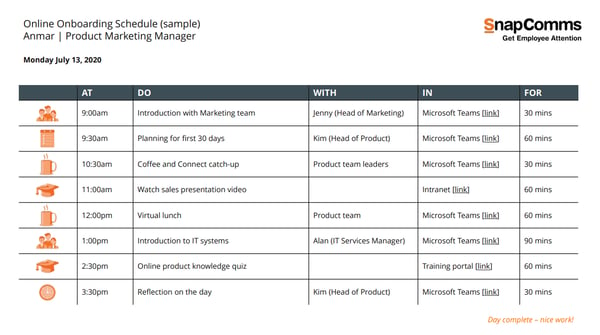 3. Chart a course – Your company org chart is a super-helpful resource for new employees. For online onboarding, try leveling-up your digital org chart with adding a hyperlink for each staff member to bring up their profile pic, role and contact details/links.
4. Collaboration champion – Digital channels like Microsoft Teams and Slack take the place of in-person meetings and enable collaboration across groups, projects and locations. Help your new starter out by having all staff include a profile pic so that they can begin to recognize their colleagues. If your network speed will support it, encourage keeping video on as well.
5. Straight to video – When face-to-face training isn't possible, make use of pre-filmed training videos to get new employees up to speed on systems, products, company values, competitive marketplace and so on. Supplement these with PDF 'cheat sheets' summarizing the main points and online quizzes to test their understanding.
3. Engagement
One of the biggest risks in working remotely is the sense of isolation. Without the support of a centralized workplace, it's easy for remote employees to feel left out. Left unaddressed, this can lead to worrisome disengagement.
Investing in employee engagement is an investment in success – especially in onboarding. Research by Gartner shows that successful onboarding can increase employee efforts by more than 20%. There are a few things you can do to drive this through your virtual onboarding.
1. Feed the app-etite – Build engagement through an employee app that connects new hires to colleagues and useful company information. If your app has the smarts, use tagging features to suggest colleagues they share common interests or background with for those all-important conversation-starters.
2. Put it to the test – Starting a new job is like being a sponge – soaking up as much information as possible, without becoming too heavy and overwhelmed. Testing the knowledge of new employees with a quiz can lift engagement and call out any areas of additional training. Quizzes are so versatile they can be used for virtually any subject – company history, your product range, your web platforms etc.
3. Reality check – It's impossible to check in too often when onboarding new employees. When they're early in their journey with you they need guidance and appreciate support. Begin with daily check-ins during the first week, either with the HR Manager or their line manager, then twice-weekly for the first month. These needn't be full-on meetings – an online daily sentiment survey like this example is a useful tool when online onboarding.
For more great ideas, download our free new employee onboarding checklist.
And what happened to Anmar? He's now a happy member of SnapComms, delivering daily awesomeness in the Product Marketing team. And it all started with a successful online onboarding.