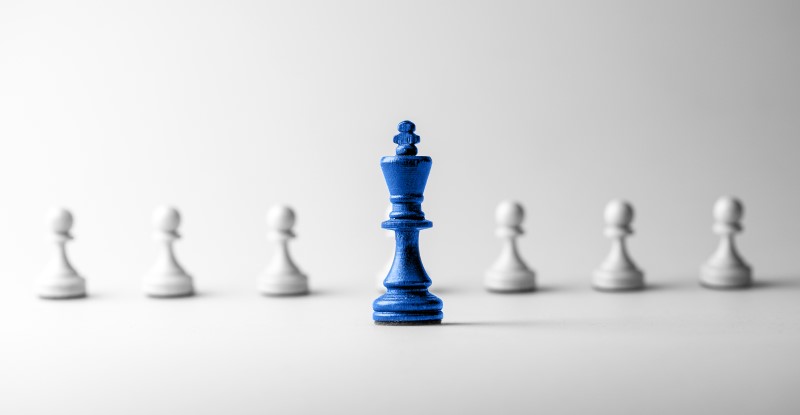 The COVID-19 Coronavirus is putting pressure on businesses like nothing experienced in modern times.
In this challenging environment, successful businesses need strong leaders.
These leaders provide a figurehead for the organization, inspiring employees to focus and succeed despite the obstacles.
They cut through the inertia that uncertainty can bring, and chart a course for the future.
New data from Forrester reveals that employees trust their employers as a source of information about COVID-19 more than they trust governments and social media sites.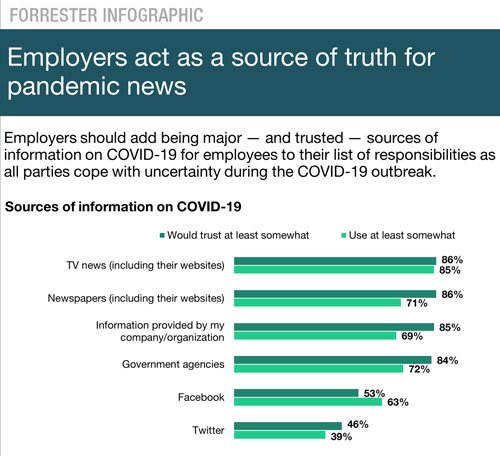 Source: Forrester Research, Inc.
Leaders that embody the values of the business and empathize with its employees will be better equipped to survive the disruption and thrive in the post-virus world.
Effective leadership communication is the platform through which this is achieved.
These tried-and-tested leadership communication strategies define many of today's most successful leaders.
1. Be visible
Strong leadership is critical to allay staff concerns and insecurities while providing clear direction.
Leaders should be widely visible and appear accessible. Being unseen causes staff to worry about what's not being said or what may be happening in the background.
While a strong physical presence is ideal, the reality of today's remote worker teams has made face to face communication unachievable. Digital communication can fill these gaps.
Connecting with staff through video updates is an effective way to provide information and convey sincerity to everyone concerned.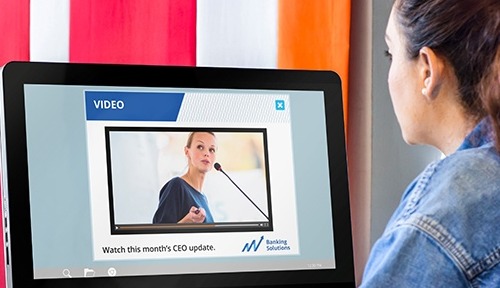 Relying on emails alone is inadvisable, as they often lack authenticity and emotional resonance.
In times of change, there's no substitute for leadership visibility in minimizing negative speculation and fostering positive attitudes. If you can't be there in person, be everywhere digitally.
2. Create regular communication cadence
COVID-19 has caused extensive and fast-moving change in every organization. Situations are fluid, and what was permissible or advisable a week ago likely isn't today.
Effective leadership communication, delivered to employees at a regular cadence, is critical. It provides valuable reassurance to staff about the changing situation, convinces them that executives are mindful of their concerns and motivates them to contribute to shared success.
Suitable channels for leadership messaging include an online Q&A, leadership blog on your intranet or dedicated space in your corporate newsletter.
Whichever channels you use, maintain consistency of message across each – this ensures widespread understanding and minimal risk of misinterpretation.
Clarity is king. Be clear in what you're saying – communicate updated information promptly and in a balanced manner. Vagueness leaves employees anxious and more vulnerable to disinformation campaigns.
3. Listen to your staff
Communication is a two-way street. Your employees have a voice – and listening to it will deliver benefits to both them and the business.
Introduce an anonymized feedback mechanism through which employees can submit questions, air concerns or provide feedback.
An online staff survey provides a simple mechanism for collecting staff responses and exporting aggregated results.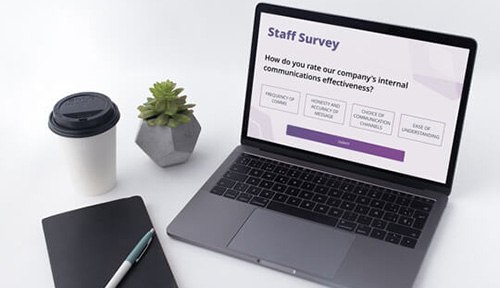 Insights gleaned from this can be used to improve your internal communications.
For example, common questions can be addressed in an FAQ covering areas such as the state of the business, its response to COVID-19, policies around remote working, leave entitlements, domestic support, and so on.
Failing to listen to the voice of your staff can lead to negative comments and opinions posted on social platforms, which may then be picked up by global media outlets – with devastating consequences.
4. Champion the cause
One of the biggest obstacles to navigating times of change is overcoming the natural resistance to it.
Staff won't feel reassured about the changing situation or motivated to invest in the future if leaders aren't demonstrably behind it.
Leaders can address this by championing the cause. Embody the values you wish staff to display – calmness, resilience, persistence, kindness.
Inspire staff about the end game, the future state you aim to end up in – not just on the growing pains of getting there.
Acknowledge the reality of today, but aspire to the promise of tomorrow.
In times of change, the best leaders lead from the front.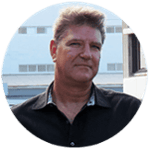 Chris Leonard, SnapComms CEO, believes, "What we as business leaders should do for our staff while we ride out the current situation is (i) provide a sense of normality and a sense of purpose, (ii) provide social interaction, albeit virtually, with colleagues and your work family, and (iii) keep you employed, in the best way we can."
5. Align with departmental managers
Your staff will be full of questions around what COVID-19 means for the business and their job. They're likely to have been exposed to conflicting information and will feel anxious or confused. Line managers will be the first people employees turn to for answers.
It's imperative that your management team are in sync regarding response to and policies around COVID-19.
Hold regular briefings with managers to discuss and agree on key workforce, process and policy decisions.
Aligning in this way helps disseminate leadership decisions across the organization, reduces bureaucracy and improves speed of decision-making.
This holistic view of the situation also empowers managers to continue focusing on agreed employee, team and overall company objectives. In this way they can ensure their employees not just survive, but thrive, whatever happens.

6. Be honest and empathic
Employees value the certainty that honesty provides, however unpalatable the information may be. Honesty in how your leader communicates is key to build trust.
Seek opportunities to accentuate positives in the situation, but be prepared to tackle the tough questions as well.
If the situation is such that you don't know the answer to a question, just say so.
Employees will spot if you're being disingenuous or making it up, and will certainly notice if something you say later contradicts what you say now.
Harvard Business Review advocate putting yourself in your audience's shoes. They recommend doing a thorough strategic analysis of your employees' concerns, questions or interests. The faster you can address what's on employees' minds, the faster you'll be able to quell any rumors or unrest.
Showing empathy for how your staff are feeling in uncertain times is the hallmark of a great leader.
Chris Leonard, SnapComms CEO, summarizes it as, "The underlying objective is to protect your staff first. Profits come second."
The COVID-19 Coronavirus has placed business leaders in a critical position. They have considerable responsibilities to their employees, customers and other stakeholders, at a time when circumstances are in flux.
It's the time when great leaders need to step up and shine. Are you prepared?