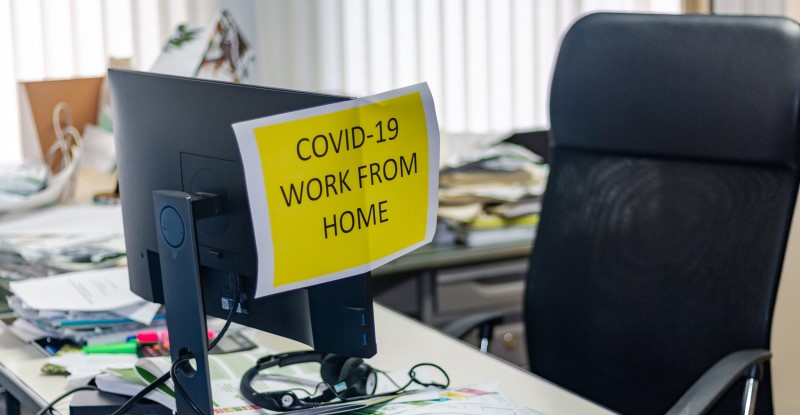 The COVID-19 pandemic has had a major, immediate impact on IT Managers. With whole organizations unable to work from central locations, IT teams have found themselves scrambling to accommodate working from home operations.
When the entire SnapComms team were recently forced to adopt a remote work posture, the focus was firmly on our IT staff.
Demands are both technical (how can we make this system accessible to everyone remotely) and personal (how can we provide adequate support and back-up when required). Co-ordinating so many moving parts is a huge task – so how can IT Managers best achieve this?
We asked SnapComms Cloud Platforms & IT Manager, Colin Ranwell, to share his insights and learnings to help others in the same situation.
1. The power of preparation
How long did it take for the SnapComms IT Team to respond to the call for our entire team, spread across several countries, to work remotely?
Luckily, we had been working on disaster recovery and business continuity preparation for some time. We have been progressively moving all our systems from being hosted on premise into the cloud. We now have very few dependencies on running a physical office, which has stood us in good stead for responding to the Coronavirus shutdown.
In most circumstances all our team members can work from home so long as they have a good internet connection (relatively fast with reliable uptime) and a suitable device.
One of the other major planning initiatives we had executed was making sure everyone worked off a laptop. This made the transition to working from home infinitely easier from an IT perspective and minimized the risk of damage in transit we would expect from shifting PCs and monitors.
However, while we had plans in place, the extent and timing of the move has put a lot of pressure on our IT team. It has also pushed every single person in the company to shift their mindset to remote working all day, every day.
2. Liaise with staff early
What was your number one priority?
Once the decision was made to work remotely we immediately ran a SnapComms staff survey. We asked employees what they needed to take from the office to be more productive at home. This included confirming they had a good internet connection and what hardware gaps needed to be filled.
Most responses were around wanting to take home additional monitor screens, keyboard and mouse. Most realized that working remotely for days, weeks, if not months was going to require more of a replication of their 'in office' workstation than already existed at home.
One thing we hadn't expected was the number requesting office chairs. Comfort and a correct seating position was a high priority for most employees who didn't already have a dedicated home office space.
Providing monitor stands was also more of an issue than it sounds, as most of ours are bolted to desks and need a similar construct to be moved home. Because we acted quickly, we were able to source the additional stands we needed and have them delivered before everything went into lockdown.
Moving forward, hardware could be the biggest productivity blocker. If a laptop develops a fault or issue that we can't resolve remotely, then there is little we can do to get a replacement to many of our remote workers. Should this occur we are investigating a "BYOD" approach to get us through the short term – anticipating most households will have more than one cloud-connected device.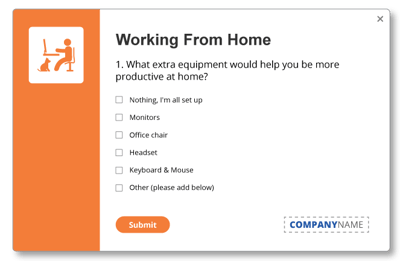 3. Resolve issues quickly
What are some of the issues that have arisen around remote working?
Our VPN connection has been a recurring theme. We still need a VPN for legacy file sharing across the company and hadn't had time to shift to cloud as yet. We are fortunate to have enough licenses to cover everyone across the company (another planning plus) and most already had a connection in place from working remotely previously.
However, that didn't stop a big flood of IT issues in the first few days and most of them related to connecting to the VPN and resetting passwords. While we have been able to resolve all of these, there is still a vulnerability around the VPN. Should we have a power outage, we would all lose connection to the end point which still sits in our office. We do have contingency for this, but also have our fingers crossed!
4. Have a contingency for everything
What are some of the things you've had to work through in looking ahead for the next few works of enforced remote working?
We didn't get a chance to test our systems with the entire company working remotely. As a result we are now charting unknown territory. While SnapComms is now significantly cloud-based and the services we use have built-in redundancy, all our systems are getting a lot more use than ever before.
Should there be an outage in any one channel, we have identified a series of fallback scenarios to cover as many potential situations as we can think of. If an outage does occur, we use SnapComms Alerts to get critical information immediately to those impacted.
We have been very conscious as a team not to overuse this channel while we're in lockdown. We are keeping Alerts for only critical IT messages to keep the channel open for essential leadership and other HR related communication. However, as an IT Team leader, it gives you confidence to know that when the worst happens you can post an alert that everyone will receive and respond to accordingly.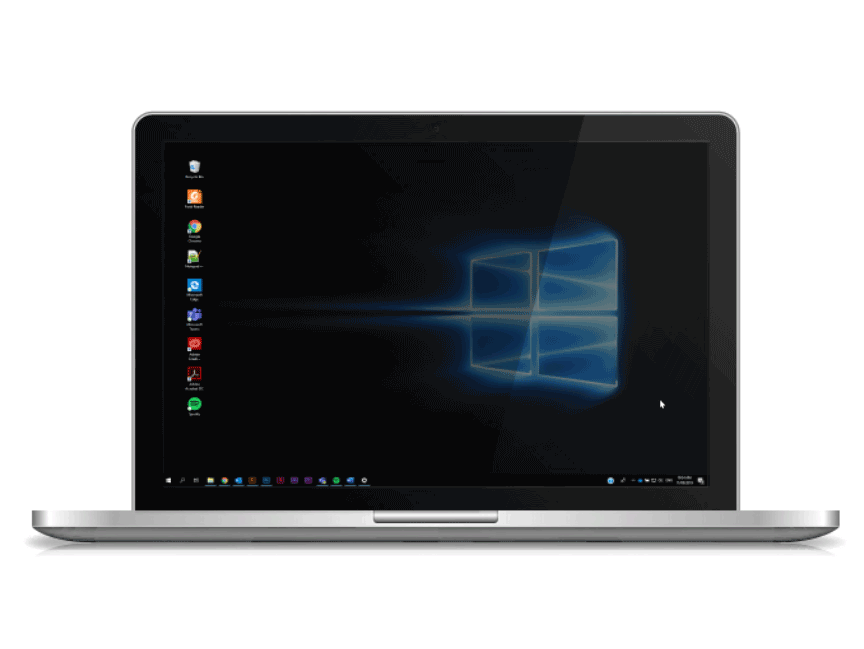 5. Communication has changed – but remains essential
How has the situation changed the way you communicate with and manage your team?
I used to roam around my team several times a day and do two-minute check-ins at their desks. These have now turned into more formal catch ups online, which is a different dynamic and takes a different discipline.
We also have twice daily stand ups with remote teams using video conferencing to keep the face-to-face contact going across the team. I want to make sure everyone is keeping calm and working through things as much as possible. However I am also very conscious of making sure we are taking regular breaks and moving away from the computer at the end of the day.
I am finding every day is different and I am proud of the way my team has so far been able to stick to our plan. There have been no major issues, but there are still things to think about as to how we can continuously improve the remote working environment and support the rest of the company through a different way of working.