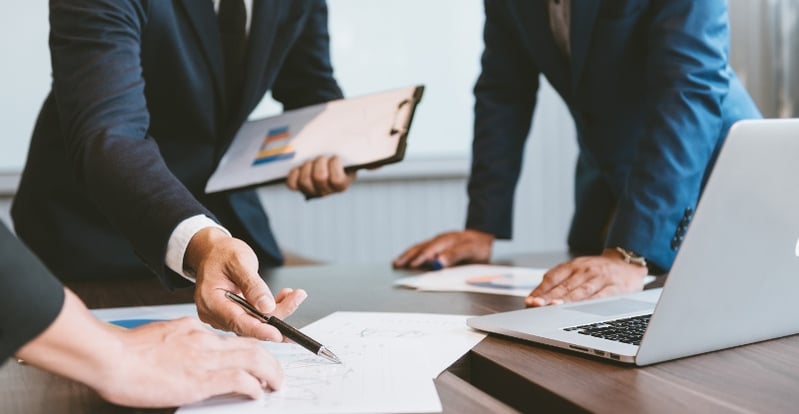 Product change, regulatory change, technology change and even environmental change - for complex financial organizations, change is the only constant.
Since the global financial crisis, the pace of regulatory changes has soared 500%. Financial institutions are constantly having to manage new compliance risks to keep up in an ever-evolving regulatory environment.
Compliance Officers must be equipped with the right communication tools and practices to effectively get their staff up to speed on new regulations – and reeducate them on the old ones.
What can Compliance Officers do to minimize compliance risk as they navigate balancing regulatory changes with technological advancement, digital fraud and higher customer experience expectations?
The solution lies partly in better employee engagement. To find out why, follow these five steps for ethics and compliance communications - and download the free summary tip sheet at the end.
1. Reach Everyone – Engage Everyone
While enforcing regulatory compliance is challenging enough in the office, the global pandemic has created new challenges for Compliance Officers working with fragmented teams.
Without the safety of physical oversight, it's easy for employees to suffer ethical lapses in their activities, however inadvertently. Even actions as innocent as taking confidential calls around family members presents a compliance risk.
Reaching and engaging with staff wherever they are has become critically important.
When planning your compliance communications, ensure remote teams and frontline staff in your branch network are included. Using an Employee Communication App is a great way to keep staff informed wherever they are.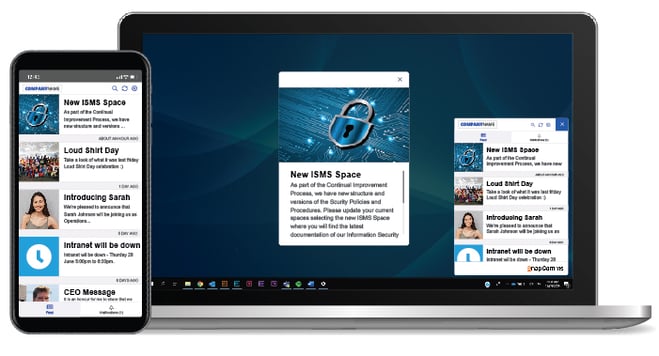 But reaching staff is only half the battle – they also need to read your messages.
Employ a campaign approach to your communications – launching with high-impact channels for instant attention and reinforcing through more subtle tools to effect longer-term behavioral change.
Increase engagement through using recurrence features, where messages are repeated until acknowledged or interacted with to create lasting change. Keep compliance top of mind by issuing regular compliance reminders and memory joggers with scrolling newsfeed-style Desktop Tickers.
2. Revamp and Reinforce Training
For Compliance Officers in financial institutions, effective engagement of staff during change is more crucial than ever. Unfortunately, 68% of employees fail to engage with compliance training.
That's a big problem. When staff are unengaged, it places businesses at greater risk of compliance breaches.
Review your current training and communication programs (or develop them if you have none!) to ensure they're as effective as possible.
Does it consider recent innovations in the industry, like open banking, cryptocurrency and quantum computing? Increasing reliance on technology (for example, online banking and mobile apps) necessitates a constant review of and training on processes.
But training needn't be tedious – in fact, it can't be if your information is to be absorbed. An Employee Quiz is a great way to test employee knowledge and recall of compliance information. Incorrect answers can reveal critical gaps that require additional sessions.
Gamification can introduce a fun, dynamic element to your sessions. Consider a risk management quiz, which integrates with the information repository on your intranet.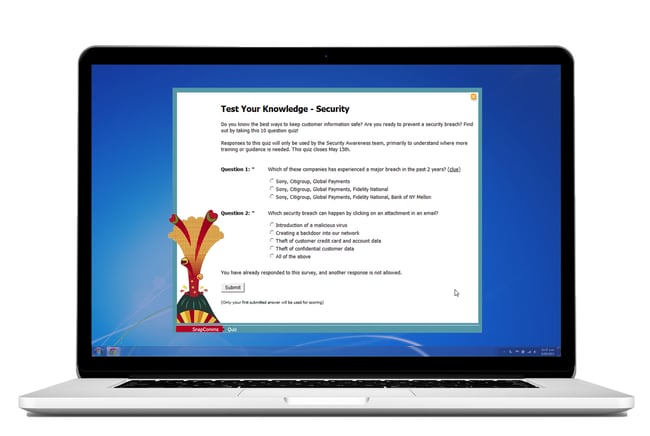 ---
Try our pre-configured IT outage notifications for yourself with a free 30-day trial of SnapComms.
---
3. Foster a Culture of Compliance that Includes Ethics
Laundering, bribery, market abuse and insider dealing - many of the biggest financial services compliance breaches are underpinned by ethical shortcomings in staff. KPMG identified ethical conduct as one of the key regulatory challenges in 2020.
In the United States, the Biden administration is pressuring banks to incorporate moral judgements in their lending activities by focusing on climate change impact as they make loans and investments.
That's why to be successful, ethics and compliance must work together to form part of your corporate culture. It's easier to develop and enforce practices to better protect against compliance risks if your employees already value honesty and integrity.
Roll out a compliance program that specifically targets the application of positive ethical values. Using subtle tools like Corporate Screensavers and Digital Signage to regularly enforce company values and ethical behaviors can help reduce the risk of compliance breaches.
Incentivize ethical behavior by including it in performance reviews. Use message templates with compliance alerts to prompt employees to make an active commitment by clicking "I agree" or "I comply" to new policies, updates and guidelines.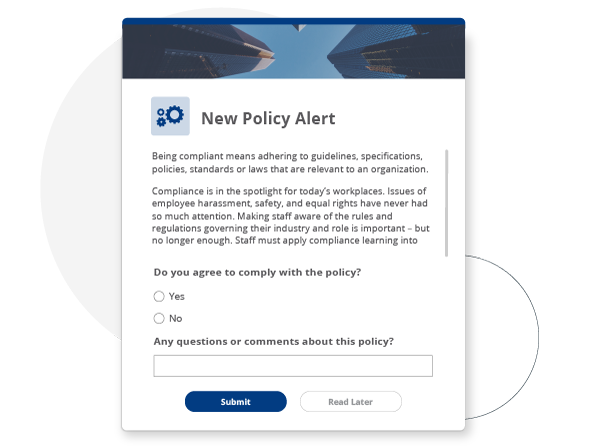 4. Improve Cross-Department Communication
When the EU's General Data Protection Act (GDPR) came into force in May 2018, carrying non-compliance penalties of up to €20 million, it forced businesses into cross-department collaboration.
Compliance, technology, marketing and customer support managers all aligned to assess the work required, and to ensure actions met these requirements.
While collaboration is great for compliance, e-collaboration is a Compliance Officer's worst nightmare. But the benefits far outweigh the negatives with 60% of firms now regularly using e-collaboration tools.
While they provide powerful tools for collaboration and agility, this technology must be handled with care. Each feature must be analyzed and assessed to ensure that they can meet compliance requirements before incorporating them into the business.
When competing with e-collaboration tools it's important that compliance messages stand out. Tools like Desktop Alerts provide immediate attention for urgent messages.
Develop a distinct brand identity for your compliance messages and use this in all cross-department communications. Using pre-defined Templates for messages can help ensure managers instantly identify their nature and importance, and act accordingly.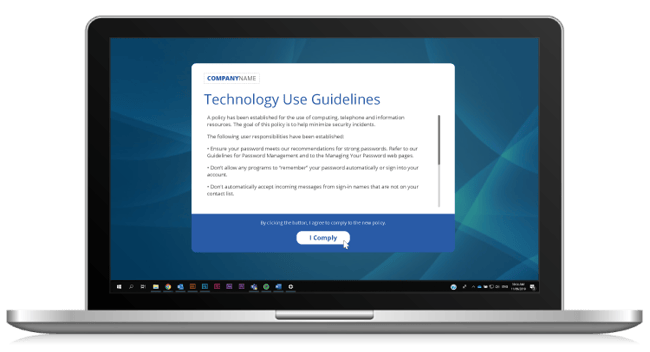 5. Bring Compliance To Life
Unfortunately, not everyone will be as passionate about Compliance as you are. It's perceived as a dry subject – often one to be avoided if possible. But financial services compliance requirements are important for business health.
Counter this by bringing Compliance more to life. Use real world examples as much as possible – not only do they personalize an issue, cautionary tales also elicit the heartfelt response of, "That could have been us!"
Video messages are an easy but effective tool. Launch new initiatives or convey updates through a Video Alert of your CEO speaking. Make your training sessions available to staff at all locations through video updates.
Large volumes of text-heavy documentation are unavoidable but including these audio-visual elements will bring some balance to your communications.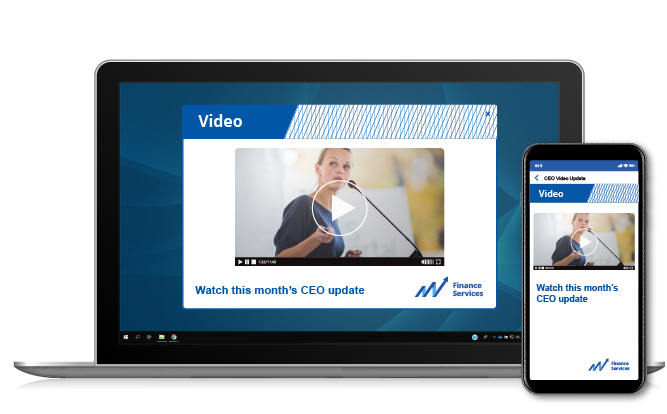 The financial services industry has been forced to take a fresh look at both their compliance practices and the staff communications which underpin them. Making the improvements suggested will bring rewards in reduced risk and improved business advantage.
Download our five-point action checklist to achieve high employee compliance through effective internal communication.